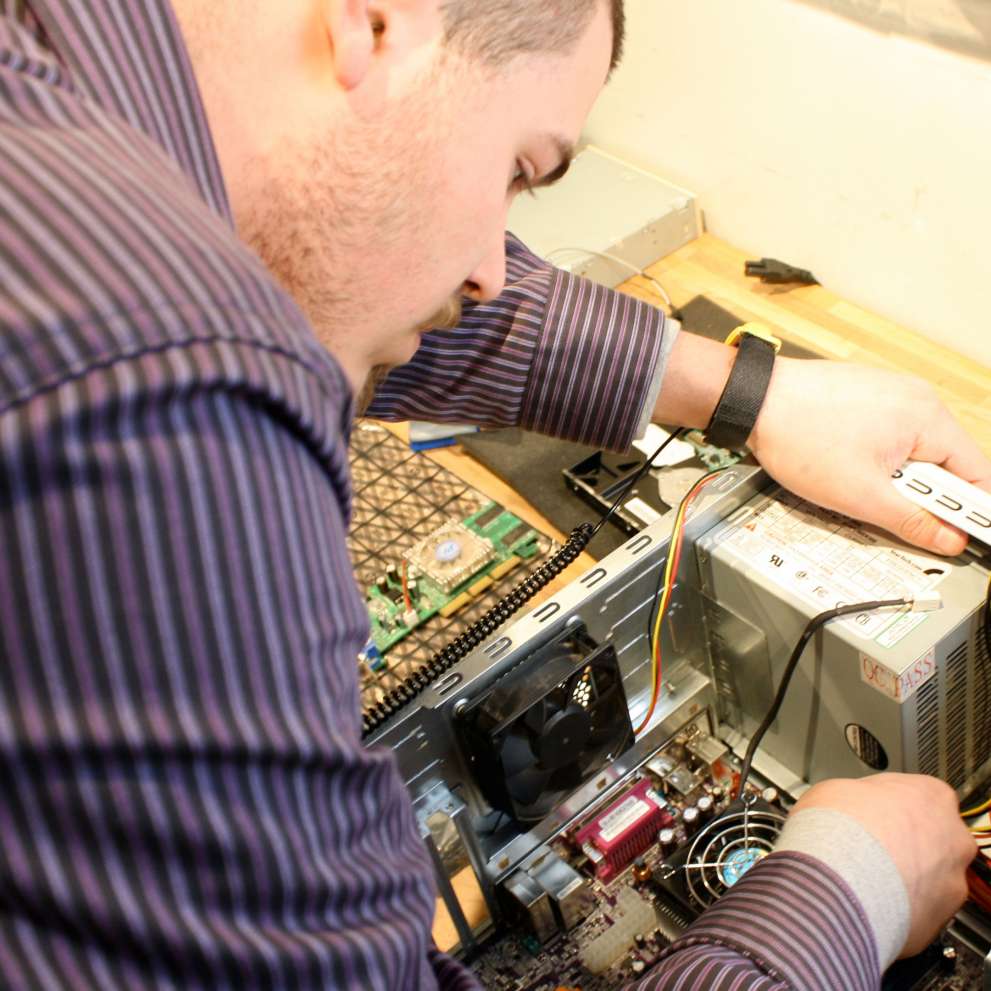 Train
ADVANCED MICROSOFT CERTIFIED SOLUTIONS
INFORMATION TECHNOLOGY
A+ certified technicians perform computer repair, software and operating systems, network administration, information security, cloud computing, and troubleshooting of both desktops and mobile devices.
Skills
Students in Advanced Microsoft Certified Solutions are trained in the following subject areas:
Familiarity with the basics of desktops, laptops, and mobile devices
Familiarity with the fundamentals of software, networking, and security
Familiarity with PC hardware, peripherals, and network components
Knowledge of different types of data storage devices and backup media
Ability to follow and implement proper computer safety procedures and best practices
Good communication skills
Ability to setup and manage popular operating systems
Ability to install and configure input devices, e.g., keyboards, mice, bio-metric scanners and touch screens
Knowledge of a variety of troubleshooting techniques to fix system errors and connectivity issue
Requirements
Before entering the program, students must:
Complete one of Job Corps' basic Information Technology career technical training program.
Complete the core curriculum with passing scores on all written and performance tests.
Meet basic academic requirements in math and reading.
Have a high school diploma or equivalent.
Have a positive attendance and progress record.
Have a positive behavior record with no major incidents in the past 90 days.
Complete a successful phone, in-person, or videoconference interview.
Credentials
As a Job Corps student, you will have the opportunity to earn credentials in your training area that may lead to greater employment opportunities, higher wages, and promotions.
Advanced Microsoft Certified Solutions Numbers to Know
$59K
National average earning potential for this career
Completion times vary by training area. Check with your admissions advisor.
Expectations
While on the job, you will be expected to display the following traits at all times:
---
Attention to detail
Concern for others
Dependability
Integrity
Professionalism

---